About Us
Meet The Owners
Kristina (Tina) has over 20 years of plumbing office experience but has been around plumbers all of her life. Her grandfathers, father and uncle were all plumbers! It is probably no coincidence that she also married a plumber. Jerry has been a plumber for over 25 years.
Tina and Jerry have built on the family business and now run Complete Plumbing Services, Inc.
When you call Complete Plumbing Services, Inc, Tina will probably answer the phone, but no matter who answers, you can be assured that you will be speaking to will dispatch the help you need to get the job done–promptly and professionally.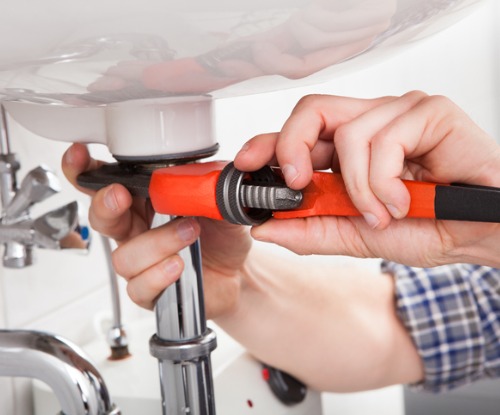 I wanted to take a few moments to let you know what a wonderful job your company did for us.
After waking up one morning I could not believe my eyes, every drain, sink, tub & etc. in my house were backing up. From the moment you (Tina) answered the phone, you knew that didn't know what to do & was in a panic. You were able to calm me down & assure me that you would have a plumber out to my home ASAP. Within an hour someone was here and working on our issue. The plumber was very kind, courteous and explained to us exactly what was going on. As you are well aware, the problem was a bit worse than expected but from the time I called your office thru the time the project was completed, you made me feel @ ease. Since the work has been completed, we have had no issues since.
I hope you extend my appreciation to the plumber that was here and please know I will be recommending your company to all my family and friends."
– R.S., South Elgin, IL